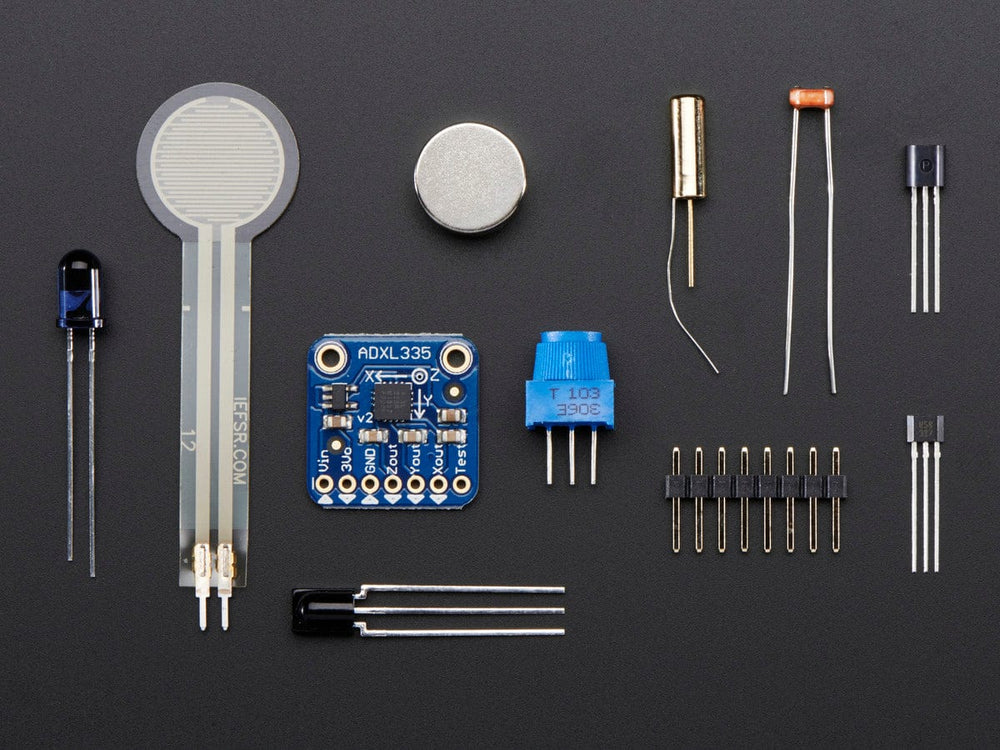 An assortment of the most common sensors used in electronics. 9 sensors and 3 additional components to interface with the 'analog world'. We have some tutorials here, to get you started.
---
Lithium Battery Shipping:
Due to courier restrictions, this product can only be shipped within England/Wales. With this item in your cart your shipping options will be limited and may cost more than our usual rates.
Why?
---
Includes