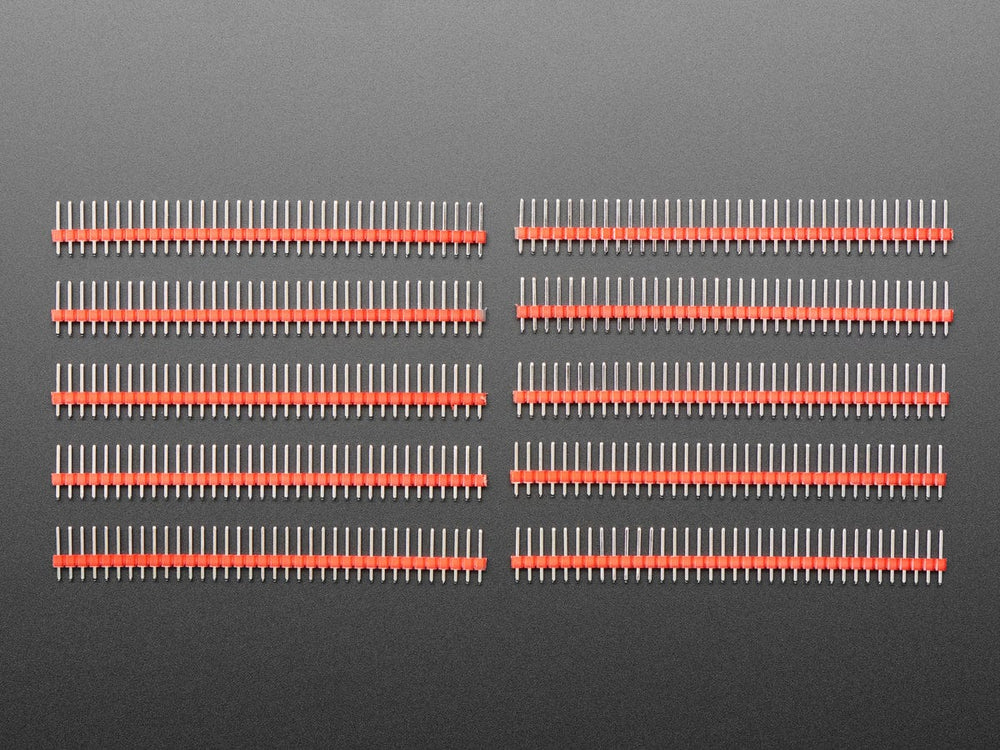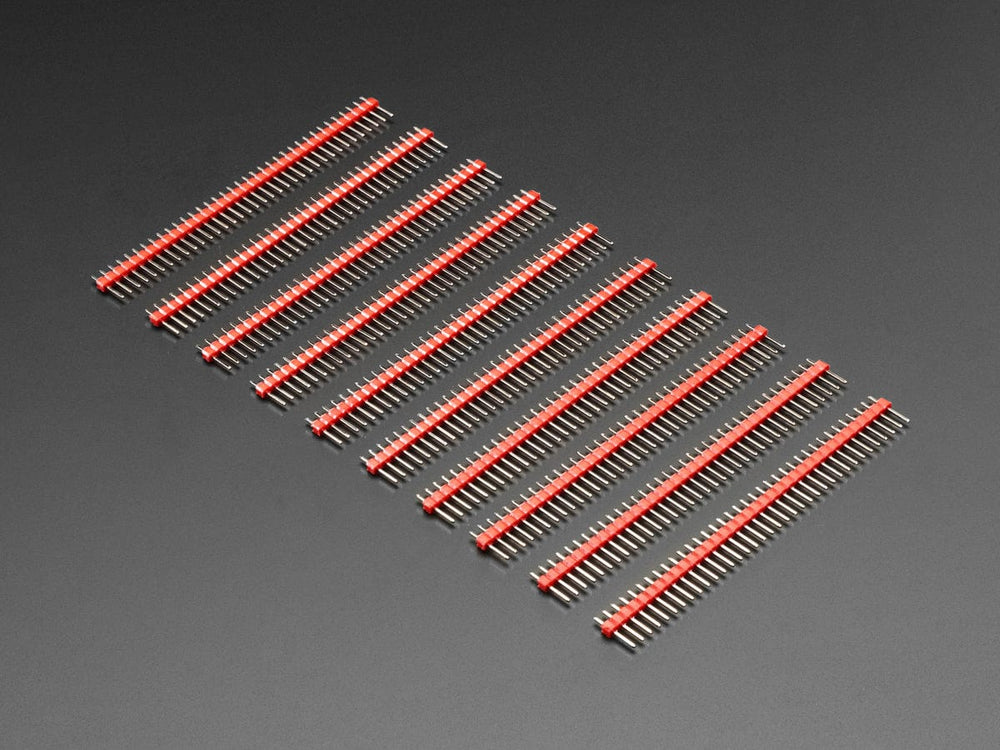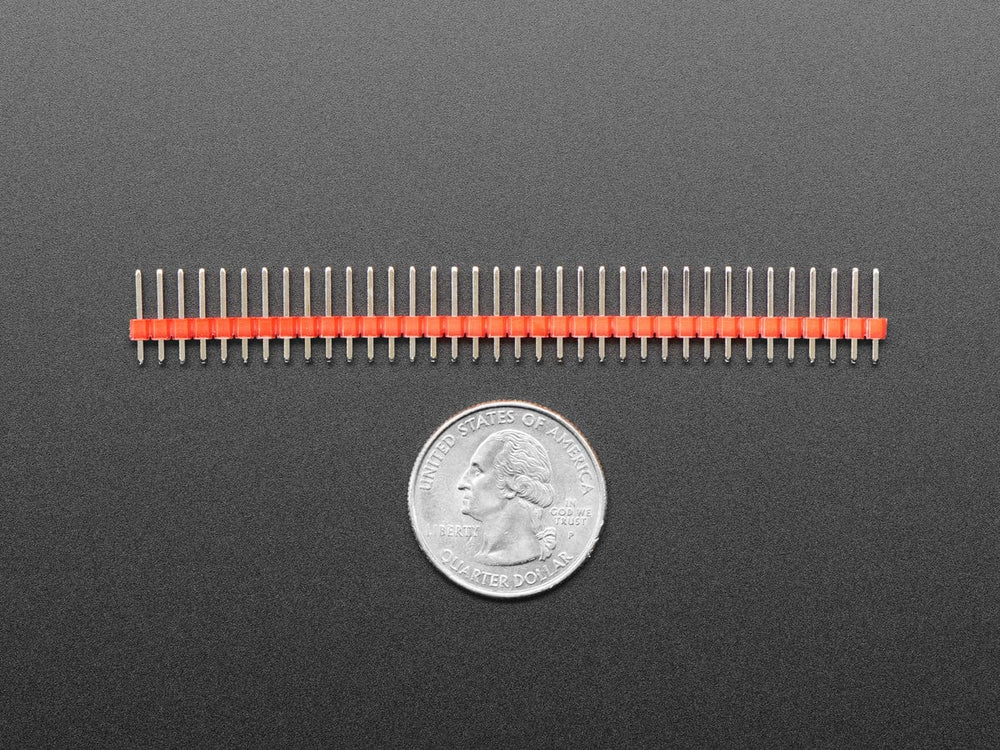 In this world nothing can be said to be certain, except we need headers, headers, and more headers!
Each pack contains ten red 36-pin 0.1" pitch break-away male headers. These are a little extra special in that the plastic holding the pins together is made of red plastic instead of classic black.
Breakaway headers are like the duct tape of electronics. They're great for connecting things together, soldering to perf-boards, sockets for wires or break-away header, etc. We go through these guys real fast, and thought that given how handy they are, we'd offer them in a pack of ten!
You can cut these down to different sizes fairly easily, simply break apart, or use diagonal cutters to cut in between pins.
We have a ton of different types, sizes, and shape headers in the store - check'em out!
Technical Details
Height: 11.5mm / 0.4"
Weight (single header): 2g