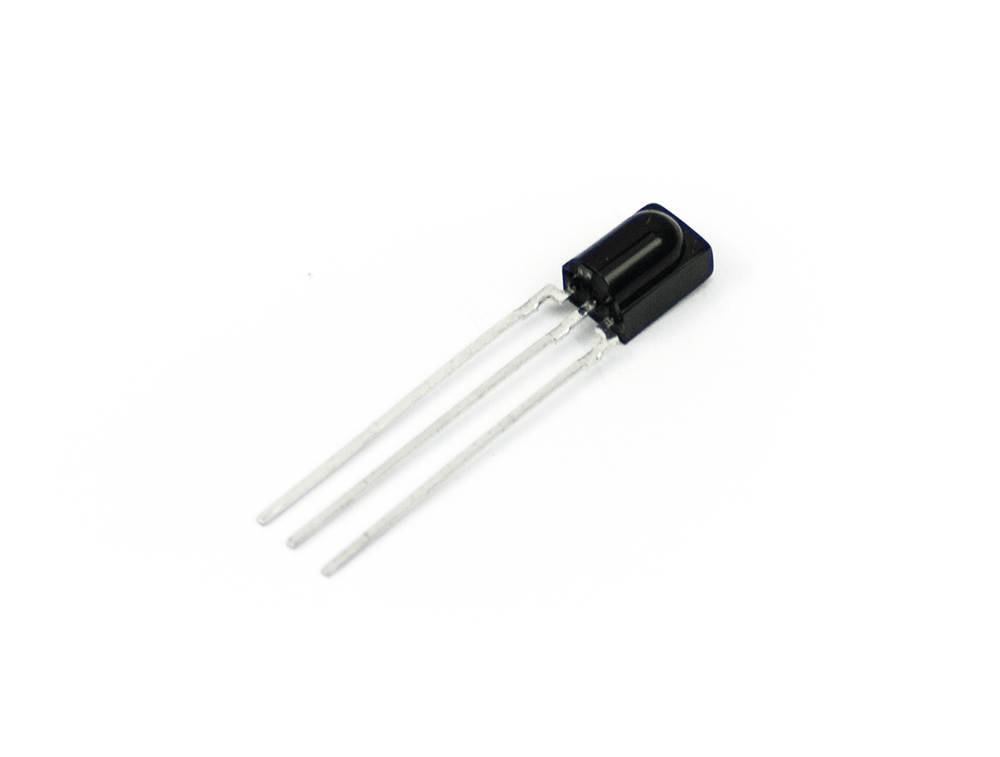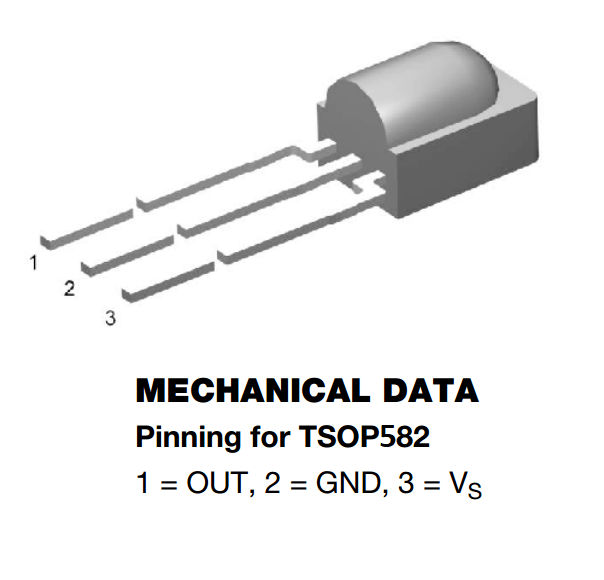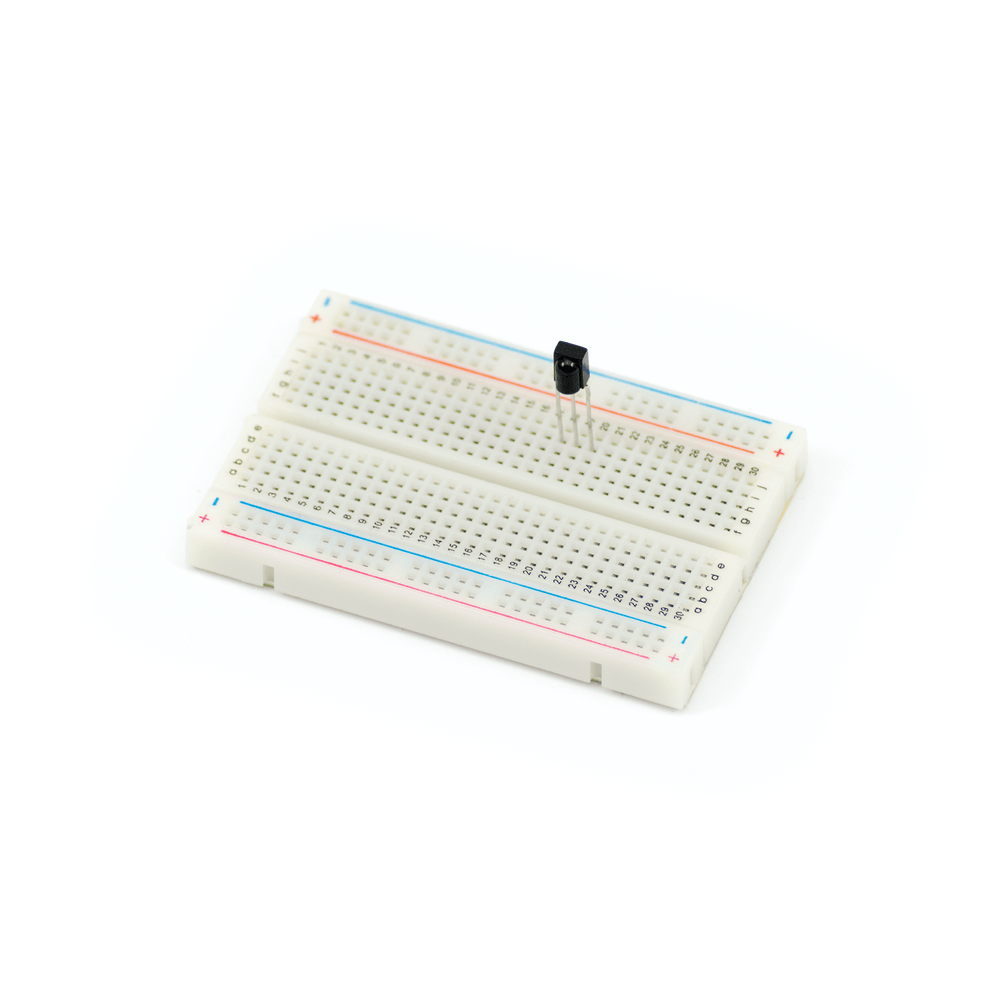 An Infrared sensor (IR) module used for receiving TV remote signals. Perfect for the Raspberry Pi as it runs off 3.3V.
To connect to the Pi (see image for pin numbering):
Connect Pin 1 to a GPIO port.
Connect Pin 2 on the sensor to ground (GND) on the Pi.
Connect Pin 3 on the sensor to 3.3V on the Pi.
Technical Features:
Carrier Frequency: 38kHz
Transmission Range: 40m
Directivity: 45°
Supply Voltage Min: 2.5V
Supply Voltage Max: 5.5V
Supply Current: 700µA
Opto Case Style: Through Hole
Operating Temperature Min: -25°C
Operating Temperature Max: 85°C
Manufacturer: VISHAY TSOP58238