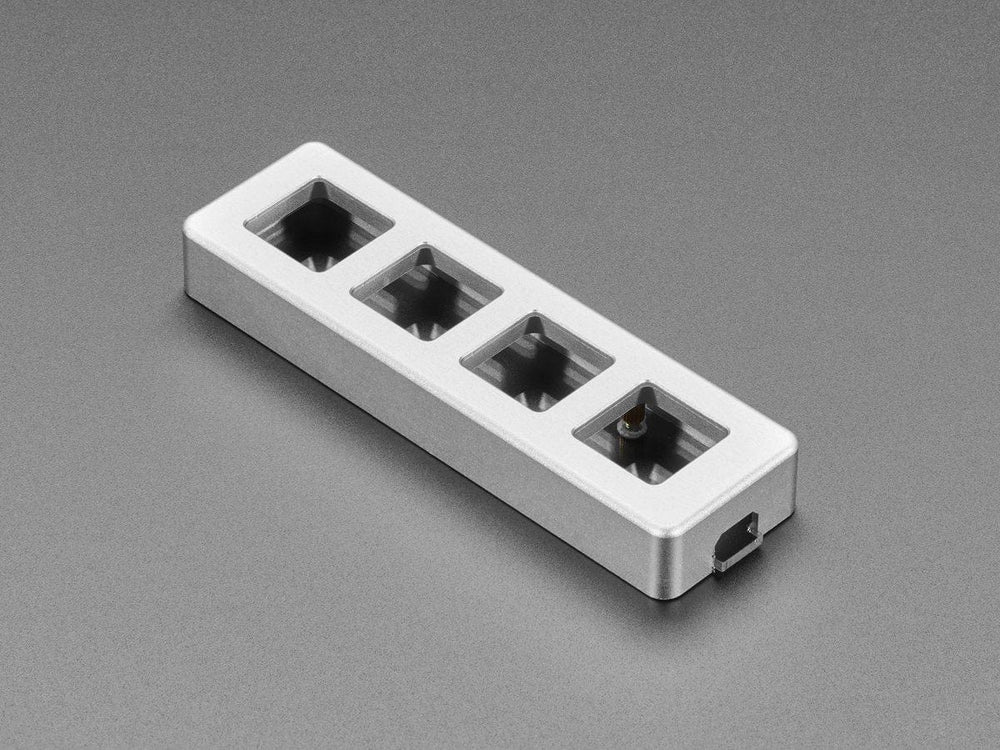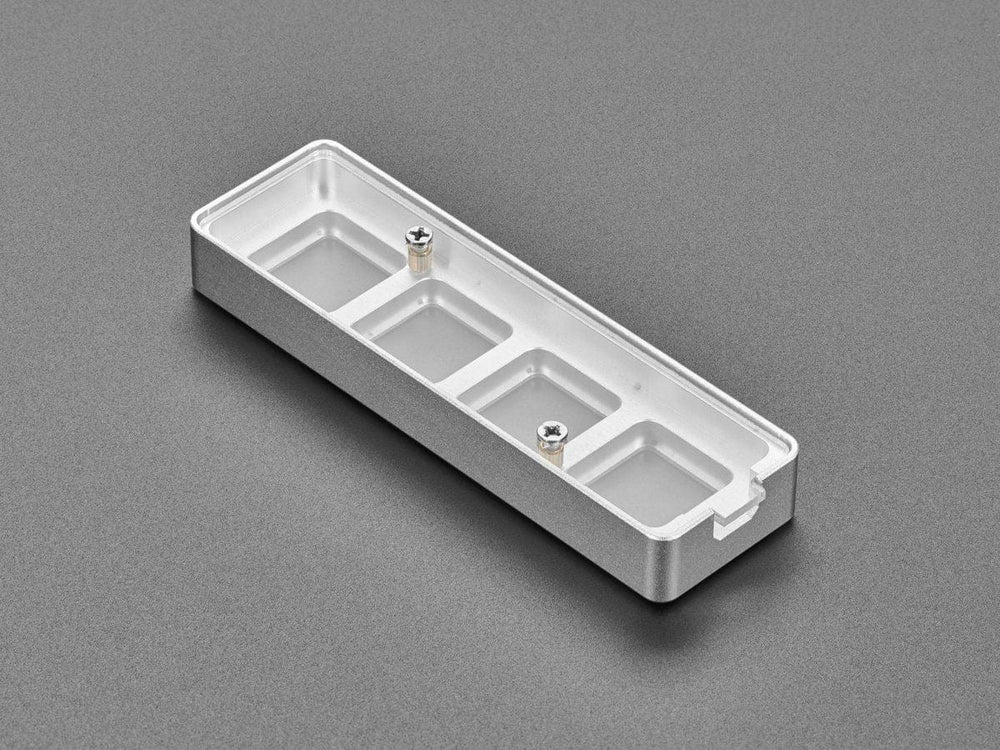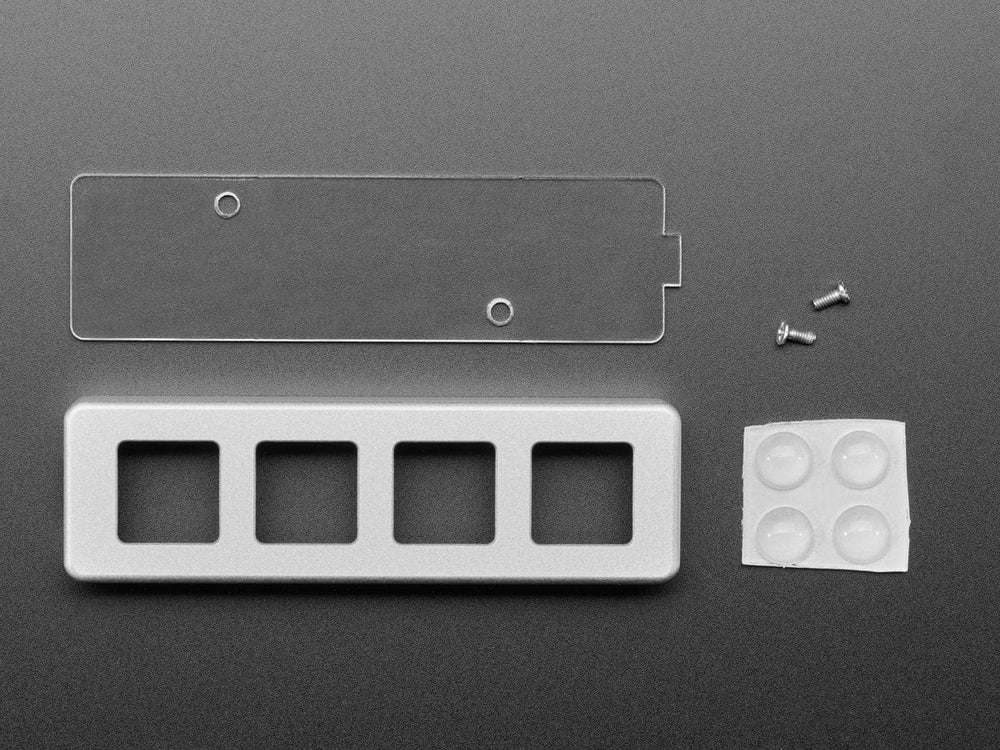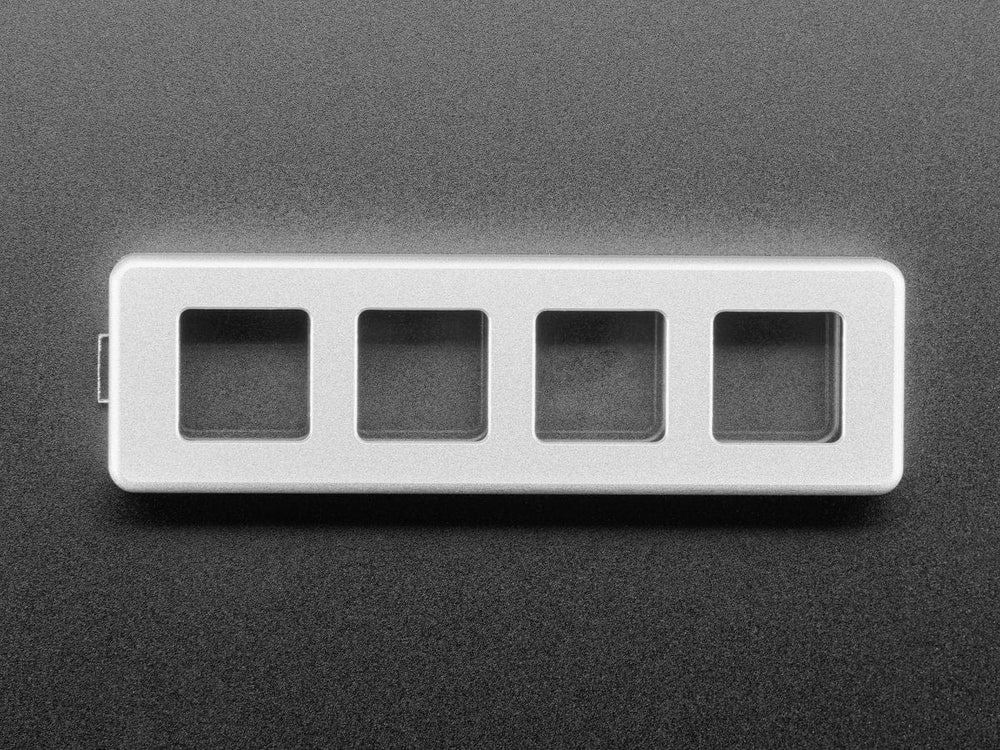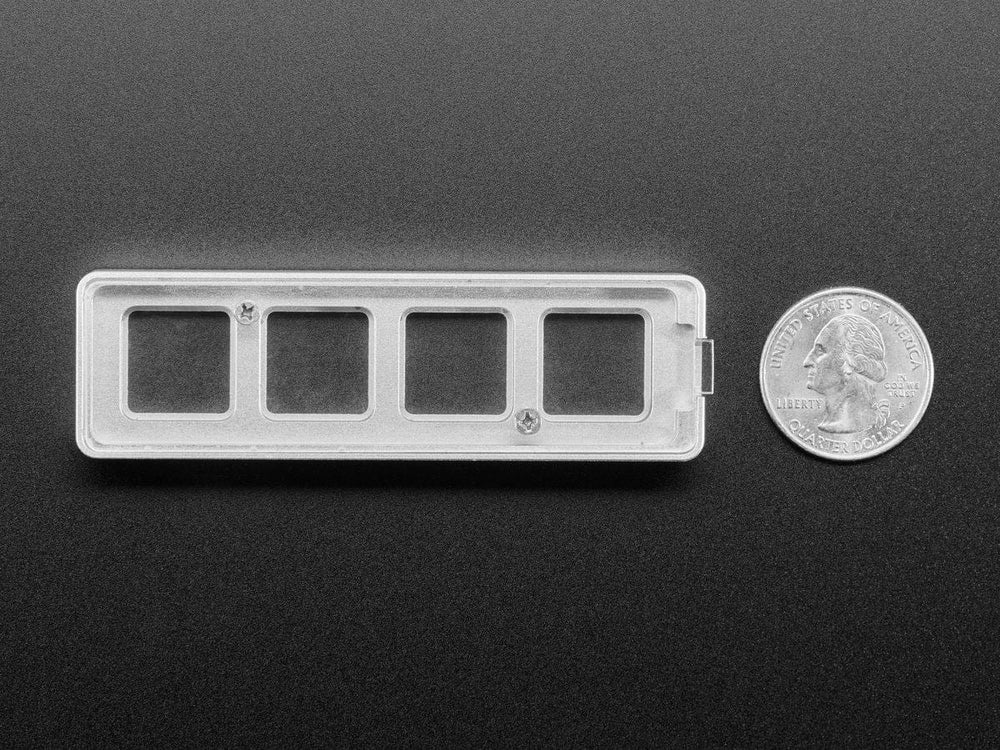 For all the DIY keebfans in the house here is a super sleek and sturdy 4-Key Aluminum Keypad Shell in Silver, the perfect base to begin your custom keypad project. You provide the PCB in the housing and bolt it into this base. Makes for a prettier build with more protection than just layers of PCB or acrylic. While it's designed for a custom PCB, you could also just snap in 4 keys and 'free wire' them. Comes with one anodized silver aluminum enclosure and a clear acrylic bottom that screws on with two M2 bolts.
Designed for use with any "Cherry MX" keyswitches or compatibles, like Kailh or Gateron.
Note: This is just the keypad shell. Don't forget to grab some keycaps and switches.
Technical Details
Product Specs
Keyholes: 14mm x 14mm
Key spacing: 19mm
screw type: M2
screw length: 4mm
inner dimensions for pcb:
length: 80mm
width: 21.5mm
height: 5mm
screw receptacle diameter: 3mm
screw receptacle height: 3.5mm
distance from screw receptacle center to end (length): 21mm
distance from screw receptacle center to end (width): 3.5mm
end connector dimensions:
outer length: 8mm
outer height: 5.5mmm
inner length: 11.75mm
inner height (from inner bottom to top of outer connector opening height): 1mm
inner width: 3mm