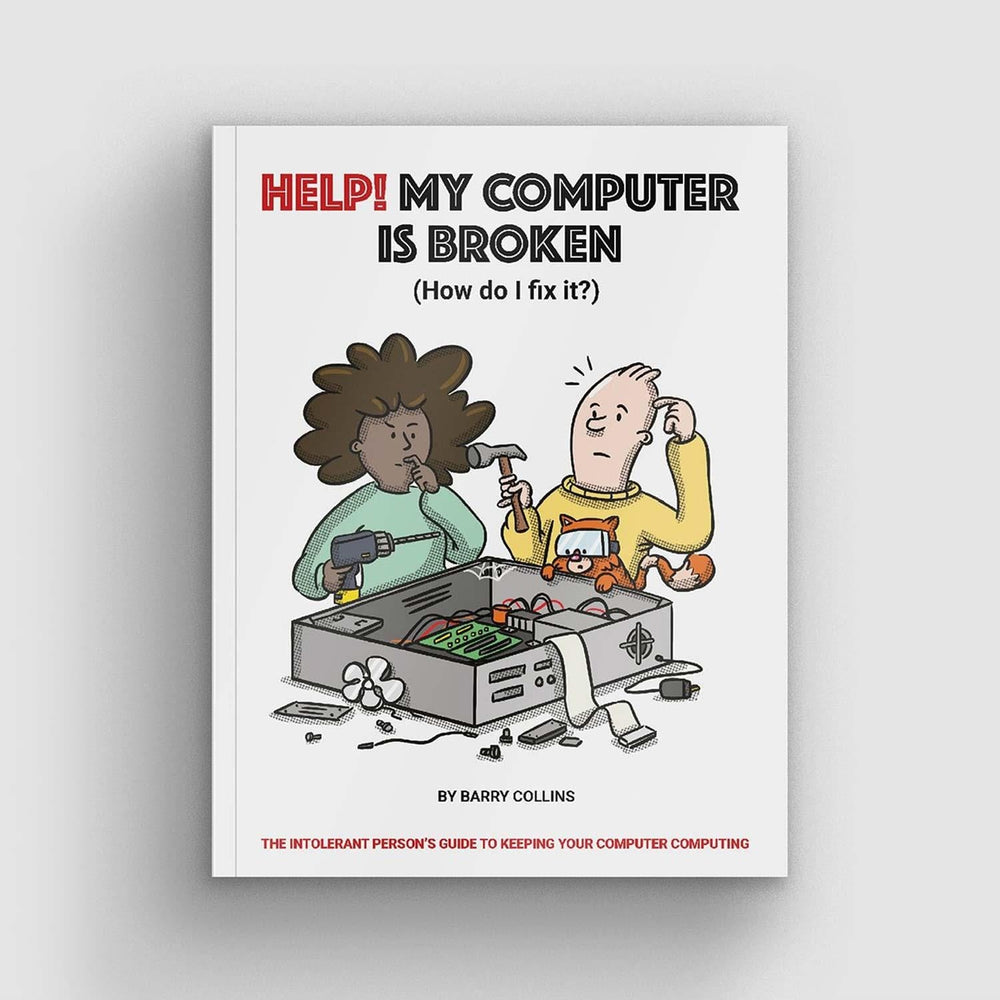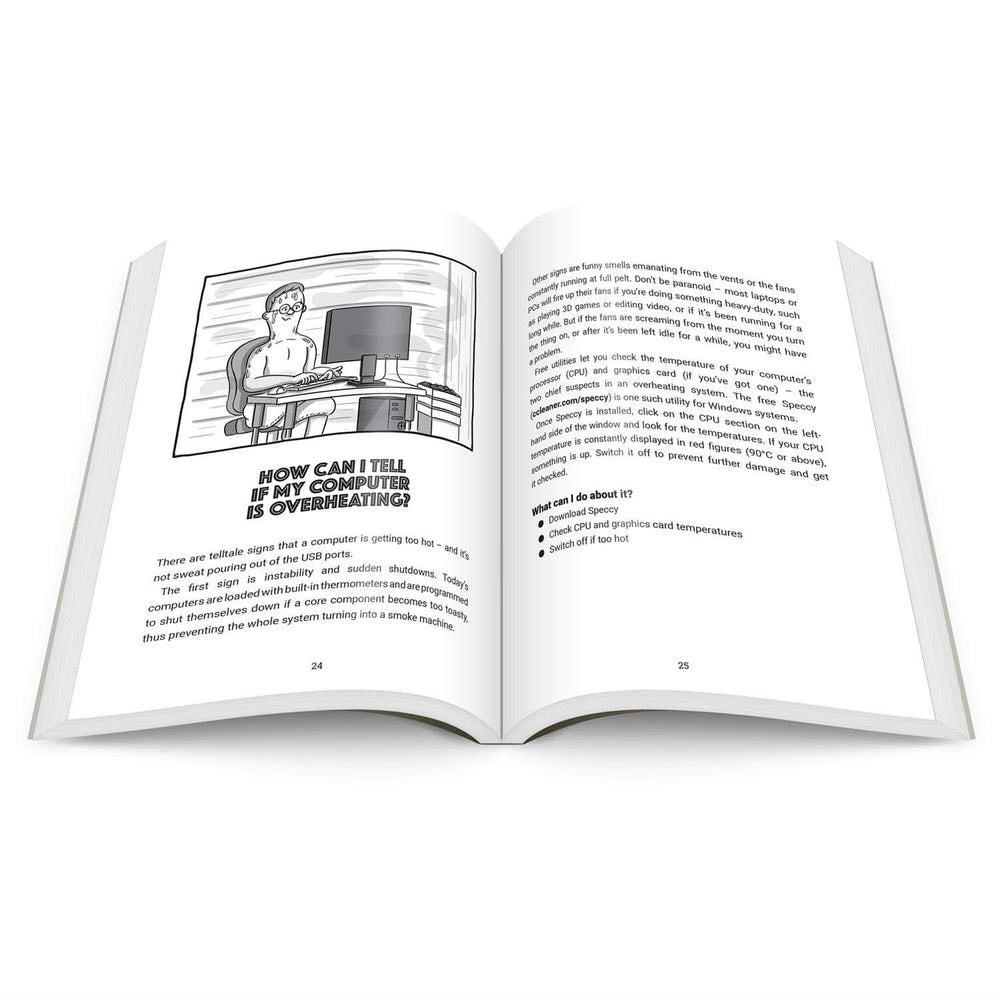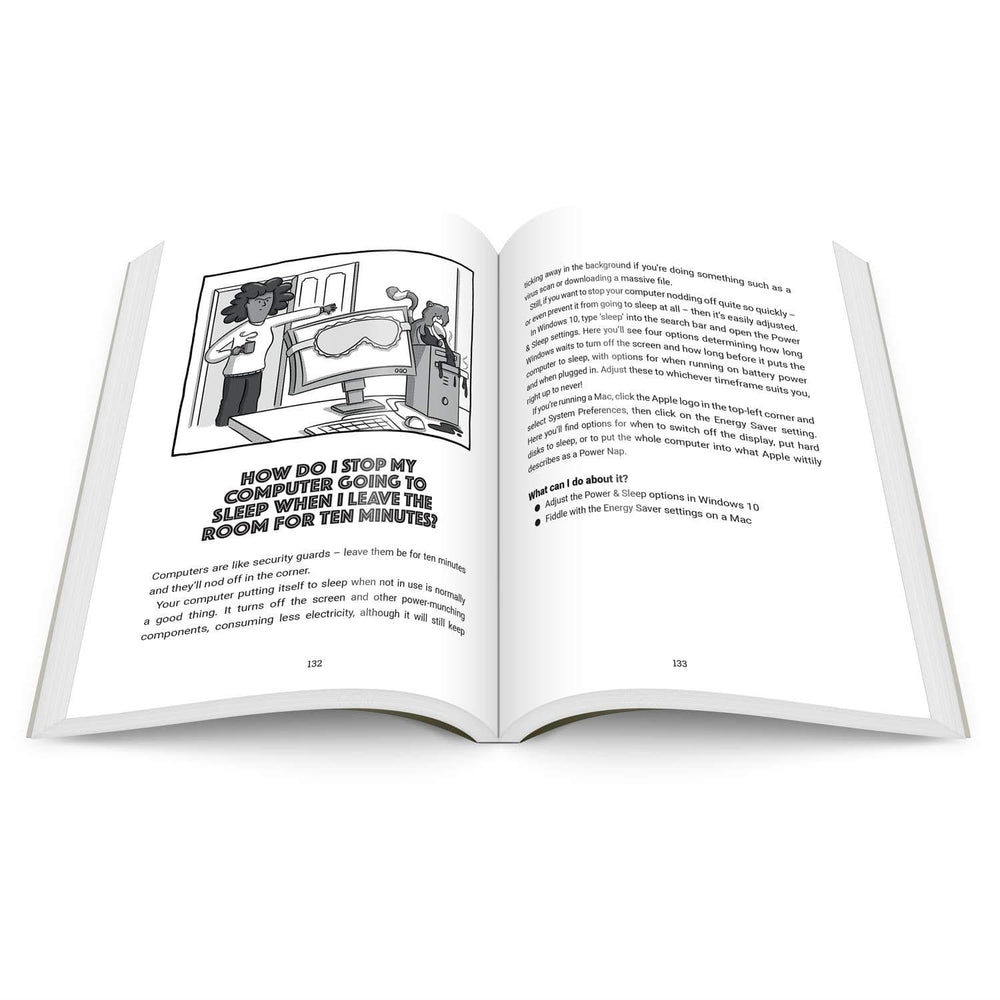 THE INTOLERANT PERSON'S GUIDE TO KEEPING YOUR COMPUTER COMPUTING!
Want to know how to fix common computer problems, without having to wade through technical jargon? Or are you the family on-call technical support person, and need a bit of help?
Help! My Computer Is Broken takes the most common computer problems and tells you how to fix them. It's as simple as that! If you've ever wondered why your laptop won't turn on, you can't get a WiFi connection, your printer isn't printing, or why everything is so slow – well, this is your book…
148 pages of essential information, to help you solve common issues such as:
Why can't my computer see my printer?
Why is there no sound coming from my computer's external speakers?
Why are games running really slowly on my computer?
My computer keeps crashing – how do I start in safe mode?
How do I stop my computer going to sleep when I leave the room for ten minutes?
And many more!